This is an email I got today from a listener, Glenn Nevill. I'll paste it in full – so you can read it like I did. And hopefully you will have a smile on your face like I did. Granted… it might not be as big as mine – but I'll let you off.
From Glen's email:
Tony,
Greetings from a loyal San Francisco subscriber!
I work close to the San Francisco Bay waterfront and yesterday I was out at lunch, carrying my copy of the Captain's Log and listening to the latest Then and Now episode, I had just finished listening to Phillip Jose Farmer's tale about the aliens and the rocket ships. When I reached the waterfront and looked up I saw this being 40' tall rocket being installed.
Inspired rocket art…
Me with the book.
While there I got to meet one of the crew Karl Gallick and one of the designers, David Shulman.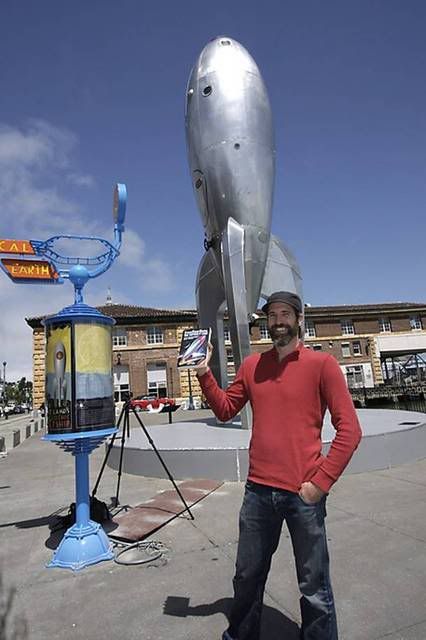 Karl with the book.
And a local news crew showed up and interviewed me and filmed my copy of the Captain's Log.
The rocket with the Bay Bridge in the background…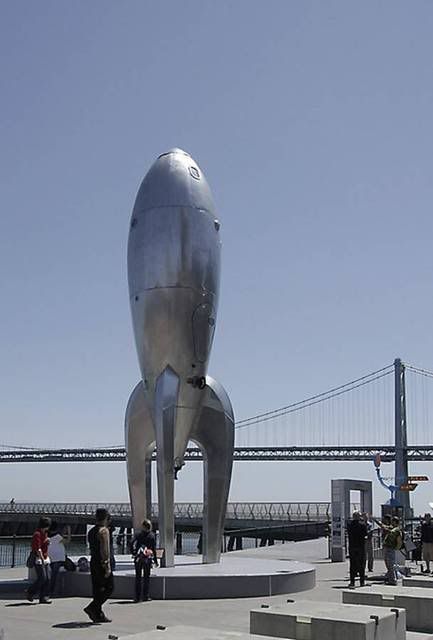 For more details see the Wired video on this page
Please pass it on to Dee or whoever did the cover art.
Everyone there, thanks for doing an amazing thing. I listen every week and I'm enjoying it immensely.