The 2010 Hugo winning podcast StarShipSofa will now host bi-annual online writers workshop.
StarShipSofa built its reputation by featuring science fiction from the best authors of our time, from living legends whose works have inspired generations to the rising stars of the genre. StarShipSofa's focus on quality science fiction has brought it an enthusiastic worldwide audience as well as the honor of being the first podcast in history to receive the Hugo Award. Who better to host a workshop for aspiring science fiction writers? If you wish to raise your fiction to the next level, join StarShipSofa and its special guests at this exciting workshop.
Guest lectures for the first workshop are Michael Swanwick, James Patrick Kelly, Sheila Williams, Gregory Frost and David Mercurio Rivera.
Everyone who signs up for this workshop will be given access to Video and Audio recordings of the entire session the week following the webinar.
StarShipSofa Online Writers Workshop
(Saturday 12th March 5pm to 7pm UK)
Pacific Time         09:00am
Mountain Time     10:00am
Central Time        11:00am
Eastern Time       12:00noon
Scheduling Conflict? See Important Note Below!!!!
What will be covered in the first workshop:
The Beginning – Gregory Frost
Plot Tricks From The Dark Side – James Patrick Kelly
How To Fix Your Story After Its Written and You Discover It Doesn't Work – Michael Swanwick
Why Writing Groups – Mercurio D. Rivera
What An Editor Wants – Sheila Williams
Q&A – All
Q. Who will benefit from this workshop?
A. Anyone who wants to improve their writing skills. Whether you're starting out on the path to write that book/story you've always wanted to or you're more advanced with your writing skills there will be something in this workshop for you. You'll be able to listen live to some of the biggest writers/editors in the SF and Fantasy industry take you through the pitfalls to avoid and techniques to use.
Q. How is it live?
A. You will all log into a secure location and what you will see on your computer screen will be StarShipSofa's computer screen, all in real time. We'll use PowerPoint presentations for all lectures and at the end there'll be a Q&A where you can either type a question or using a mic ask direct – all live.
Q. How long will it go on?
A. Its planned to last between 1 and a 1/2 to 2hrs long
Q. What if I forget what I've been taught on the day?
A. Around seven days after the event, all attendees will receive an email which will contain a link. Click on this link and you'll be taken to a private password protected page on the StarShipSofa site. From there you will be able to download a HD video of the whole event.
Q. Why are there two price tickets?
A. The early Bird ticket is there to encourage early booking. Tickets are limited.
Q. Who are the guest lecturers?
A. See below…
Speakers/Instructors
Gregory Frost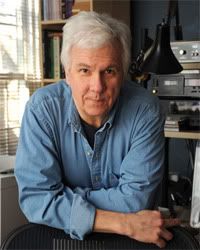 Gregory Frost is the acclaimed and best-selling author of the YA-crossover "Shadowbridge" duology, voted one of the top four fantasy novels by the American Library Association in 2009. Shadowbridge was also a finalist for the James Tiptree Award.  Paul Witcover in SciFi Weekly called the books ""A master class on storytelling and myth-making by a gifted writer working at the top of his game."" Frost's books for adults include Fitcher's Brides (Tor Books), one of the "fairy tale" series edited by Terri Windling, and Nebula-nominated science fiction novel The Pure Cold Light (Avon/ROC UK).
James Patrick Kelly
James Patrick Kelly has had an eclectic writing career. He has written novels, short stories, essays, reviews, poetry, plays and planetarium shows. His most recent book, a collection of stories, entitled The Wreck Of The Godspeed, was published in the summer of 2008. His short novel Burn won the Science Fiction Writers of America's Nebula Award in 2007. He has won the World Science Fiction Society's Hugo Award twice: in 1996, for his novelette "Think Like A Dinosaur" and in 2000, for his novelette, "Ten to the Sixteenth to One." His fiction has been translated into eighteen languages. With John Kessel he is co-editor of The Secret History Of Science Fiction, Feeling Very Strange: The Slipstream Anthology and Rewired: The Post Cyberpunk Anthology. He writes a column on the internet for Asimov's Science Fiction Magazine and is on the faculty of the Stonecoast Creative Writing MFA Program at the University of Southern Maine and the Board of Directors of the Clarion Foundation. He produces two podcasts: James Patrick Kelly's StoryPod on Audible and the Free Reads Podcast. His website is www.jimkelly.net.
Michael Swanwick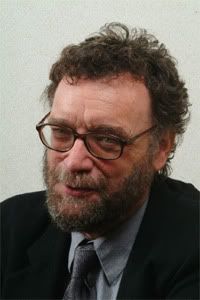 (Photo by Beth Gwinn)
Michael Swanwick is one of the most acclaimed and prolific science fiction and fantasy writers of his generation. He has received a Hugo Award for fiction in an unprecedented five out of six years and has been honored with the Nebula, Theodore Sturgeon, and World Fantasy Awards as well as receiving nominations for the British Science Fiction Award and the Arthur C. Clarke Award. He has just finished a new novel, DANCING WITH BEARS, featuring post-Utopian confidence artists Darger and Surplus, which will be published by Night Shade Books in May 2011.
Sheila Williams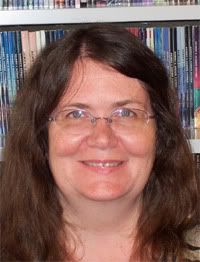 Sheila Williams has been the editor of Asimov's Science Fiction magazine since 2005. She is also the editor or co-editor of twenty-six anthologies. the most recent of which—Enter a Future: Fantastic Tales from Asimov's Science Fiction—is available as an electronic download exclusively from Amazon. Sheila is also the co-founder of the Dell Magazines Award for Undergraduate Excellence in Science Fiction and Fantasy Writing, which is given out each year in Orlando, Florida, by the International Association for the Fantastic in the Arts. She lives in New York City with her husband and two daughters.
David Mercurio Rivera
Mercurio D. Rivera's science fiction stories have appeared or are forthcoming in numerous markets such as Unplugged: The Year's Best Online Fiction, edited by Rich Horton, Interzone, Black Static, Nature, Electric Velocipede, Abyss and Apex, Sybil's Garage, Aoife's Kiss,Otherworlds Anthology and Northwest Passages: A Cascadian Anthology. Mercurio has been a member of the highly regarded Manhattan writing group Altered Fluid since 2004.  He is proud to call this talented team of the brightest, up-and-coming genre writers in the SF/fantasy/horror.
Scheduling Conflict?
If you really want access to this information but you can not make it to the live session, go ahead and sign up for the session. Â Everyone who is signed up for this webinar will be given access to Video and Audio recordings of the entire session the week following the webinar.
If you have any questions at all, please email me at starshipsofa@gmail.com