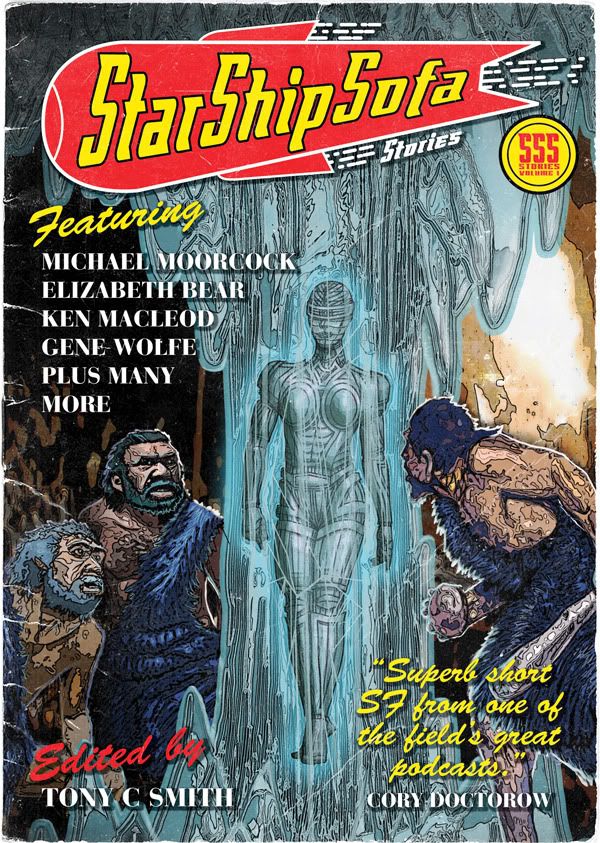 StarShipSofa Stories Volume 1 is only a few days away from going on sale. Here's a sneak preview of the cover art, designed by Skeet.
Skeet's brief was to create a picture that would pay homage to the 50s SF pulp magazines. I think he's produced an amazing piece of work.
Get ready for the 16th September when the book will be available to buy in print form. There will also be a new website and free eBook released on that day.